| | |
| --- | --- |
| If you give your consent, we will use our own and third-party cookies to (i) analyse the use of our website; (ii) measure the use of our website in order to enhance our services; (iii) provide targeted advertising by analysing your browsing habits and preferences; and (iv) facilitate connection with social media platforms. You may change settings or find out more information here | Accept |
w
Yeah!
Our riders are ready.
Go on!
Ooops!
Our riders do not deliver here yet.
We hope to deliver here soon
WANT TO ORDER A DELIVERY?
Fill your Address and we check if we deliver to your area.
Minimum order from 15.00€
Need help?
Contact us 902 547 447
Want to download our Nutritional Carte?
We recommend you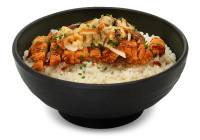 More information
Oyako Don
Steamed rice with breaded chicken thigh strips, onion, shiitake mushrooms, dashi, scrambled egg, tonkatsu sauce and chive
Oyako Don
Steamed rice with breaded chicken thigh strips, onion, shiitake mushrooms, dashi, scrambled egg, tonkatsu sauce and chive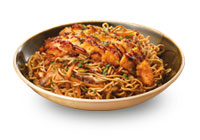 More information
Corral Chicken Yakisoba
Stir-fried Yakisoba with shiitake mushrooms, carrot, zucchini and cornflake-crusted free range chicken breast and yakisoba sauce
Corral Chicken Yakisoba
Stir-fried Yakisoba with shiitake mushrooms, carrot, zucchini and cornflake-crusted free range chicken breast and yakisoba sauce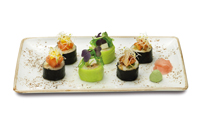 More information
Mixed Rolls
Six mixed noodle rolls: 2 Crispy Chicken Rolls with caramelized onions, 2 Salmon Avocado Rolls with mango and 2 Green Avocado Rolls with tofu
Mixed Rolls
Six mixed noodle rolls: 2 Crispy Chicken Rolls with caramelized onions, 2 Salmon Avocado Rolls with mango and 2 Green Avocado Rolls with tofu
Error
An error has occurred while adding an item to the cart
Error
An error has occurred