| | |
| --- | --- |
| UDON uses cookies to improve your experience at our site, to show you the products you may be interested and to save your cart. You can also get more information by reading our privacy policy. | Accept |
w
Yeah!
Our riders are ready.
Go on!
Ooops!
Our riders do not deliver here yet.
We hope to deliver here soon
WANT TO ORDER A DELIVERY?
Fill your Address and we check if we deliver to your area.
Free Shipping!
In orders from 35.00€
Minium order from 19.90€
Need help?
Contact us 902 547 447
Seafood Yakisoba
Stir-fried Yakisoba or Yaki Udon with squid, small shrimp, shiitake mushrooms, carrot, zucchini, yakisoba sauce and katsuo
Allergens
Crustaceans, Eggs, Fish, Gluten, Molluscs, Mustard and Soya
Want to download our Nutritional Carte?
We recommend you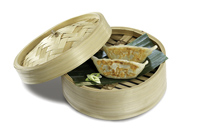 More information
Shrimps with Young Garlic Gyozas
Two shrimp and young garlic filled gyozas
Shrimps with Young Garlic Gyozas
Two shrimp and young garlic filled gyozas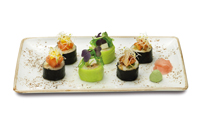 More information
Mixed Rolls
Six mixed noodle rolls: 2 Crispy Chicken Rolls with caramelized onions, 2 Salmon Avocado Rolls with mango and 2 Green Avocado Rolls with tofu
Mixed Rolls
Six mixed noodle rolls: 2 Crispy Chicken Rolls with caramelized onions, 2 Salmon Avocado Rolls with mango and 2 Green Avocado Rolls with tofu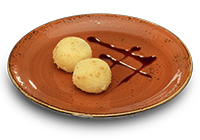 More information
Mochi Cheesecake
Mochi cheesecake with strawberry marmalade
Mochi Cheesecake
Mochi cheesecake with strawberry marmalade
Error
An error has occurred while adding an item to the cart
Error
An error has occurred